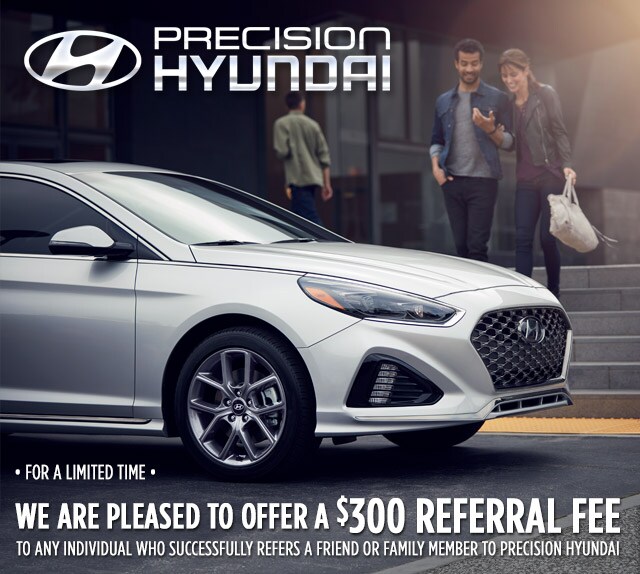 For a limited time, we are pleased to offer a $300 referral fee any individual who successfully refers a friend or family member to Precision Hyundai. Details are simple, know someone who is interested in the Hyundai brand, or feel that a current owner of a Hyundai should be dealing with Precision Hyundai? Well, we want to hear from you! All we ask for is contact information for any person who is in the market for a New vehicle.  Already know us, feel free to bring your friend or family member to the store for a formal introduction and you qualify! Simply put, a successful referral is someone who purchases a vehicle from Precision Hyundai during the month of March, 2018.
Who would be a good candidate?
Could be anyone;
who doesn't love their current vehicle
who wants the latest "must have features"
wants to lower their current vehicle payment
facing a large repair bill
who's Factory warranty that is about to expire
downsizing, or upsizing.  Or just resize
You can be certain that we will treat that special someone with the upmost professionalism and respect. All current offers are available including 0% financing for up to 84 mo. on selected models , do not pay for 90 days  and No Charge AWD. As well as enrollment as a Dealer Rewards member.